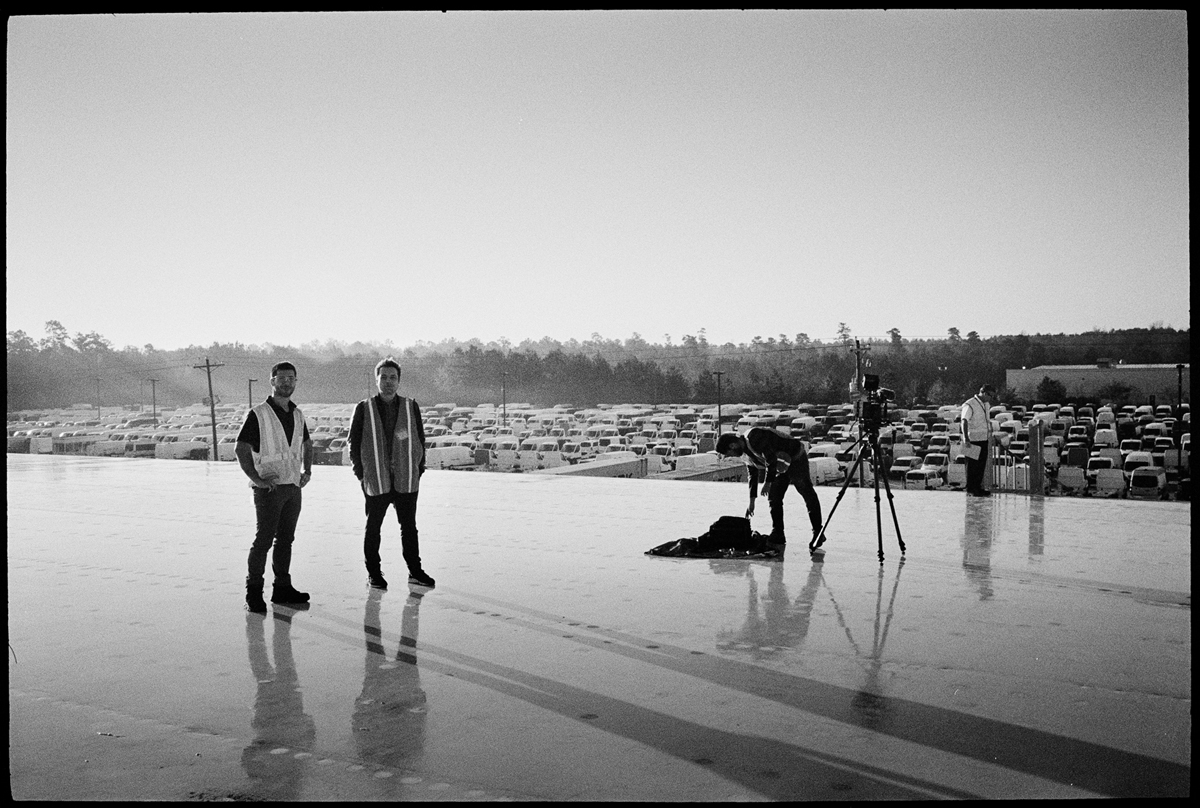 HERES A SHOT FROM LAST DECEMBER SETTING UP THE EPIC FOR AN EARLY MORNING SCENE AT THE DAIMLER FACTORY IN CHARLESTON / SC.
IT WAS UNBELIEVABLY SLIPPERY BECAUSE ALL THE ICE ON THE ROOF WAS JUST STARTING TO MELT IN THE MORNING SUN.
OUR SECURITY WAS QUITE RELIEVED WHEN HE HAD US ALL BACK ON THE FIREESCAPE GOING DOWN!